est un groupe de heavy metal britannique fondé en 1975 par son bassiste et chanteur Lemmy Kilmister, seul membre permanent du groupe des origines à nos jours. Le groupe fait partie de la New Wave of British Heavy Metal qui donna un nouveau souffle à la scène heavy metal au Royaume-Uni à la fin des années 1970 et au début des années 1980. Habituellement un power trio, Motörhead connaît un certain succès au début des années 1980 avec plusieurs singles qui obtiennent un bon classement au UK Singles Chart. Les albums Overkill, Bomber, Ace of Spades et particulièrement No Sleep 'til Hammersmith, cimentent la réputation de Motörhead comme l'un des plus grands groupes de rock britannique.
Alors que Motörhead est généralement classé dans le heavy metal et est reconnu comme l'une des principales influences du speed metal et du thrash metal, Kilmister admet qu'il déteste ce terme, préférant décrire le son du groupe par rock'n'roll. L'approche de Motörhead envers sa musique est restée la même depuis le début de la carrière du groupe, préférant jouer ce qu'ils aiment jouer et ce qu'ils font le mieux. Les textes de Motörhead couvrent des sujets aussi larges que la guerre, le bien contre le mal, l'abus du pouvoir, le sexe, la consommation de drogue et la vie sur la route. Le logo distinctif du groupe fut créé en 1977 par l'artiste Joe Petagno pour l'album Motörhead.
Discographie :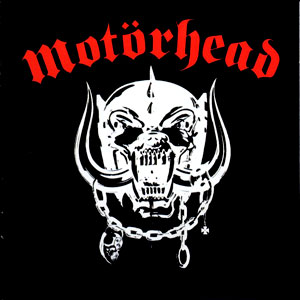 1977 Motörhead
Motörhead
Vibrator
Lost Johnny
Iron Horse/Born to Lose
White Line Fever
Keep Us on the Road
The Watcher
Train Kept A-Rollin'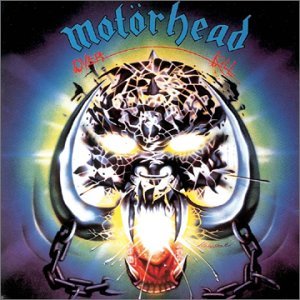 1979 : Overkill
Overkill
Stay Clean
(I Won't) Pay Your Price
I'll Be Your Sister
Capricorn
No Class
Damage Case
Tear Ya Down
Metropolis
Limb from Limb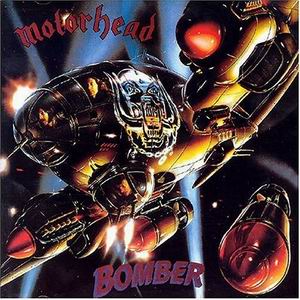 1979 : Bomber
Dead Men Tell No Tales
Lawman
Sweet Revenge
Sharpshooter
Poison
Stone Dead Forever
All the Aces
Step Down
Talking Head
Bomber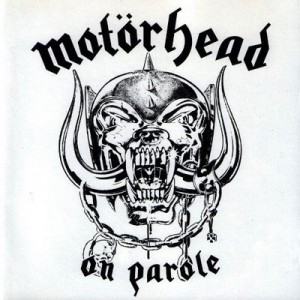 1979 : On Parole
Motorhead
On Parole
Vibrator
Iron Horse/Born to Lose
City Kids
The Watcher
Leaving Here
Lost Johnny
Fools
On Parole (version alternative)
City Kids (version alternative)
Motorhead (version alternative)
Leaving Here (version alternative)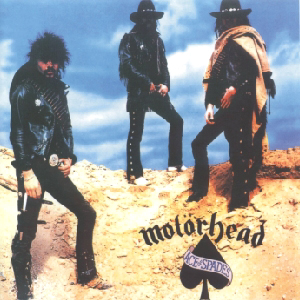 1980 : Ace of Spades
Ace of Spades
Love Me Like a Reptile
Shoot You in the Back
Live to Win
Fast and Loose
(We Are) The Road Crew
Fire, Fire
Jailbait
Dance
Bite the Bullet
The Chase Is Better Than the Catch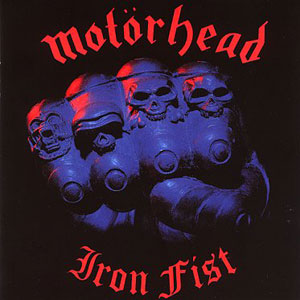 1982 : Iron Fist
Iron Fist
Heart of Stone
I'm the Doctor
Go to Hell
Loser
Sex & Outrage
America
Shut it Down
Speedfreak
(Don't Let 'em) Grind You Down
(Don't Need) Religion
Bang to Rights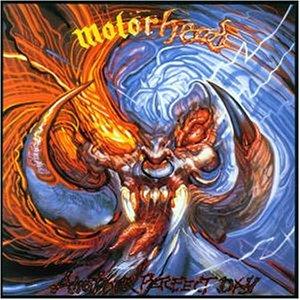 1983 : Another perfect Day
"Back at the Funny Farm"
"Shine"
"Dancing on Your Grave"
"Rock it"
"One Track Mind"
"Another Perfect Day"
"Marching off to War"
"I Got Mine"
"Tales of Glory"
"Die You Bastard"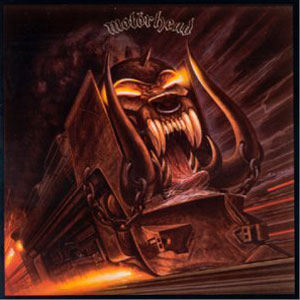 1986 : Orgasmatron
"Deaf Forever"
"Nothing Up My Sleeve"
"Ain't My Crime"
"Claw"
"Mean Machine"
"Built for Speed"
"Ridin' with the Driver"
"Doctor Rock"
"Orgasmatron"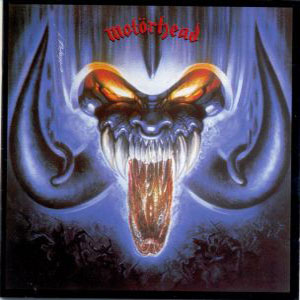 1987 : Rock 'n' Roll
"Eat the Rich"
"Blackheart"
"Stone Deaf in the U.S.A."
"Blessing"
"The Wolf"
"Traitor"
"Dogs"
"All for You"
"Boogeyman"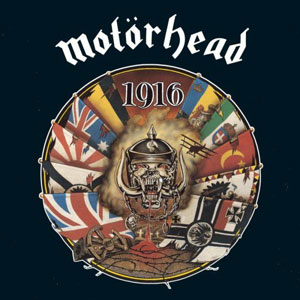 1991 : 1916
The One to Sing the Blues
I'm So Bad (Baby I Don't Care)
No Voices in the Sky
Going to Brazil
Nightmare/The Dreamtime
Love Me Forever
Angel City
Make My Day
R.A.M.O.N.E.S.
Shut You Down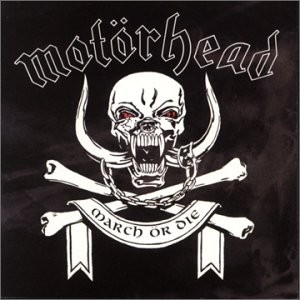 1992 : March ör Die
Stand
Cat Scratch Fever
Bad Religion
Jack The Ripper
I Ain't No Nice Guy
Hellraiser
Asylum Choir
Too Good to Be True
You Better Run
Name in Vain
March ör Die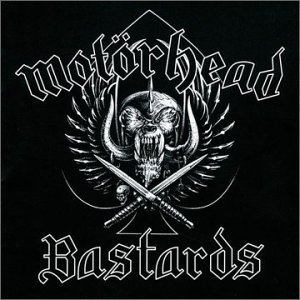 1993 : Bastards
On Your Feet or on Your Knees
Burner
Death or Glory
I Am the Sword
Born to Raise Hell
Don't Let Daddy Kiss Me
Bad Woman
Liar
Lost in the Ozone
I'm Your Man
We Bring the Shake
Devils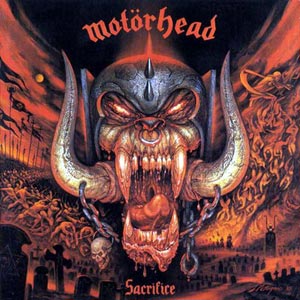 1995 : Sacrifice
"Sacrifice"
"Sex & Death"
"Over Your Shoulder"
"War for War"
Order/Fade to Black"
"Dog-Face Boy"
All Gone to Hell"
"Make 'em Blind"
"Don't Waste Your Time"
"In Another Time"
"Out of the Sun"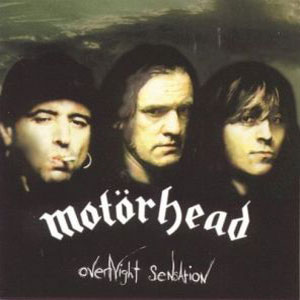 1996 : Overnight Sensation
"Civil War"
"Crazy Like a Fox"
"I Don't Believe a Word"
"Eat the Gun"
"Overnight Sensation"
"Love Can't Buy You Money"
"Broken"
"Them Not Me"
"Murder Show"
"Shake the World"
"Listen to Your Heart"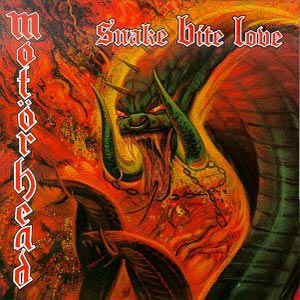 1998 : Snake Bite Love
Love for Sale
Dogs of War
Snake Bite Love
Assassin
Take the Blame
Dead and Gone
Night Side
Don't Lie to Me
Joy of Labour
Desperate for You
Better Off Dead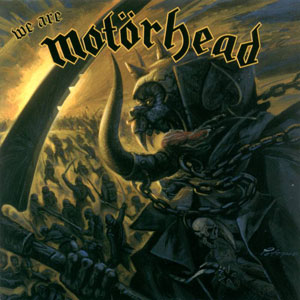 2000 : We Are Motörhead
"See Me Burning"
"Slow Dance"
"Stay Out of Jail"
"God Save the Queen"
"Out to Lunch"
"Wake the Dead"
"One More Fucking Time"
"Stagefright/Crash & Burn"
"(Wearing Your) Heart on Your Sleeve"
"We Are Motörhead"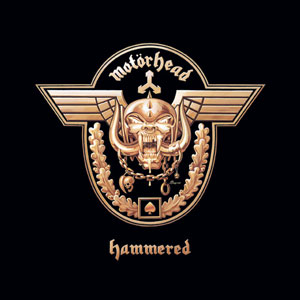 2002 : Hammered
"Walk a Crooked Mile"
"Down the Line"
"Brave New World"
"Voices from the War"
"Mine All Mine"
"Shut Your Mouth"
"Kill the World"
"Dr. Love"
"No Remorse"
"Red Raw"
"Serial Killer"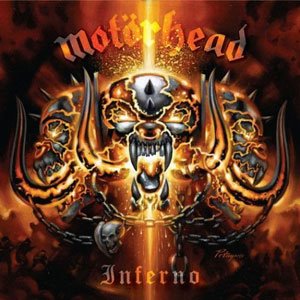 2004 : Inferno
Terminal Show
Killers
In The Name Of Tragedy
Suicide
Life's A Bitch
Down On Me
In The Black
Fight
Year Of The Wolf
Keys To The Kingdom
Smiling Like A Killer
Whorehouse Blues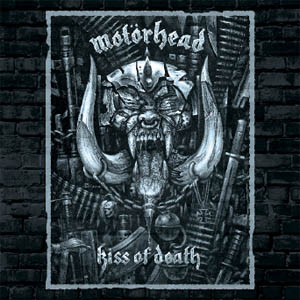 2006 : Kiss of Death
"Sucker"
"One Night Stand"
"Devil I Know"
"Trigger"
"Under the Gun"
"God Was Never on Your Side"
"Living in the Past"
"Christine"
"Sword of Glory"
"Be My Baby"
"Kingdom of the Worm"
"Going Down"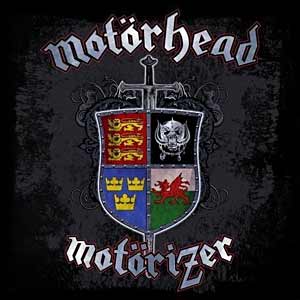 2008 : Motörizer
Runaround Man
Teach You How To Sing the Blues
When the Eagle Screams
Rock Out
One Short Life
Buried Alive
English Rose
Back on the Chain
Heroes
Time is Right
The Thousand Names of God
2010 : The Wörld Is Yours
Born to Lose
I Know How to Die
Get Back in Line
Devils in My Head
Rock 'n' Roll Music
Waiting for the Snake
Brotherhood of Man
Outlaw
I Know What You Need
Bye Bye Bitch Bye Bye
Mon album préféré : Ace of Spades
retrouvez les sur leur site :
http://www.imotorhead.com/
Pour moi Motörhead c'est ça :
Ou tiré du dernier album :