est un groupe de heavy metal britannique formé en 1975 au Royaume-Uni par le bassiste Steve Harris et rejoint très rapidement par Dave Murray. Ils furent parmi les pionniers de ce qui fut appelé la New Wave of British Heavy Metal (souvent abrégé en NWOBHM) avec les groupes Saxon, Def Leppard, Tygers of Pantang, etc. L'« ancienne vague » était représentée par Black Sabbath, Judas Priest et Motörhead. Iron Maiden a recueilli au cours de son histoire l'un des plus grands succès commerciaux du heavy metal, vendant plus de 100 millions d'albums.
Leur longévité, leurs compositions puissantes et mélodiques, la diversité de leur discographie et surtout leur qualité de précurseurs du genre en ont fait l'un des groupes phares de la scène heavy metal. Le nom du groupe se réfère à un instrument de torture médiéval, la vierge de fer et a été sujet de controverses, de même que leur mascotte, Eddie, sortie de l'imagination du dessinateur Derek Riggs, et que l'on peut voir sur une pochette commettant un attentat contre Thatcher, ou encore en train d'arracher une affiche la représentant, bien que les membres du groupe aient toujours nié que les dessins représentassent le premier ministre britannique.
Le groupe fut fréquemment accusé d'être sataniste, à cause notamment de l'imagerie fantastique véhiculée, de leur références aux écrits bibliques tels que l'apocalypse ou encore aux écrits de Aleister Crowley. Le groupe a maintes fois démenti ces accusations.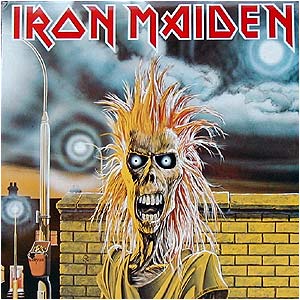 Iron Maiden (LP - 1980)
1. Prowler
2. Remember Tomorrow
3. Running Free
4. Phantom of the Opera
5. Transylvania
6. Strange World
7. Sanctuary
8. Charlotte the Harlot
9. Iron Maiden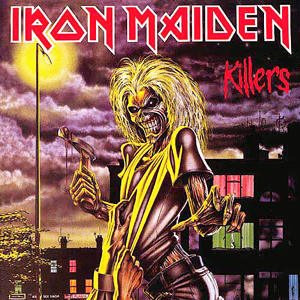 Killers (LP - 1981)
1. The Ides of March
2. Wrathchild
3. Murders in the Rue Morgue
4. Another Life
5. Innocent Exile
6. Genghis Khan
7. Killers
8. Prodigal Son
9. Purgatory
10. Twilight Zone
11. Drifter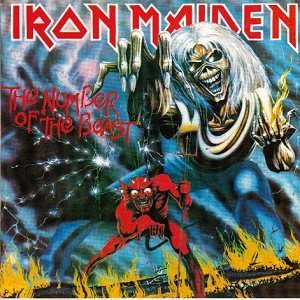 The Number of the Beast (CD - 1982)
1. Invaders
2. Children of the Damned
3. The Prisoner
4. 22, Acacia Avenue
5. The Number of the Beast
6. Run to the Hills
7. Gangland
8. Total Eclipse
9. Hallowed Be Thy Name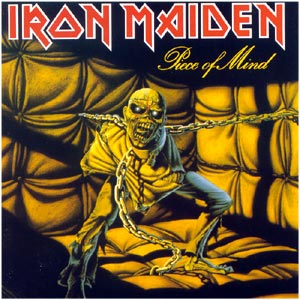 Piece of Mind (CD - 1983)
1. Where Eagles Dare
2. Revelations
3. Flight of Icarus
4. Die with Your Boots on
5. The Trooper
6. Still Life
7. Quest for Fire
8. Sun and Steel
9. To Tame a Land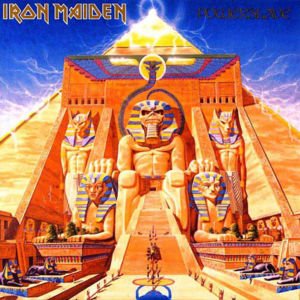 Powerslave (CD - 1984)
1. Aces High
2. 2 Minutes to Midnight
3. Losfer Words (Big 'Orra)
4. Flash of the Blade
5. The Duellists
6. Back in the Village
7. Powerslave
8. Rime of the Ancient Mariner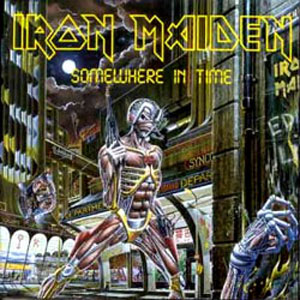 Somewhere in Time (CD - 1986)
1. Caught Somewhere in Time
2. Wasted Years
3. Sea of Madness
4. Heaven Can Wait
5. The Loneliness of the Long Distance Runner
6. Stranger in a Strange Land
7. Deja-Vu
8. Alexander the Great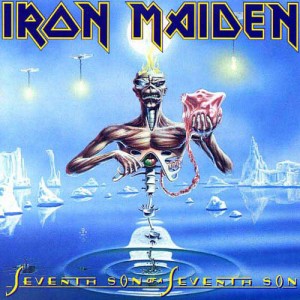 Seventh Son of a Seventh Son (CD - 1988)
1. Intro/Moonchild
2. Infinite Dreams
3. Can I Play with Madness?
4. The Evil That Men Do
5. Seventh Son of a Seventh Son
6. The Prophecy
7. The Clairvoyant
8. Only the Good Die Young/Outro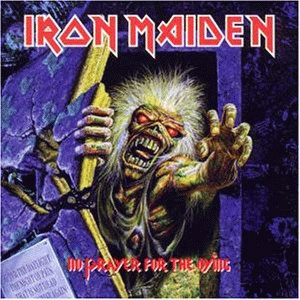 No Prayer for the Dying (CD - 1990)
1. Tailgunner
2. Holy Smoke
3. No Prayer for the Dying
4. Public Enema Number One
5. Fates Warning
6. The Assassin
7. Run Silent, Run Deep
8. Hooks in You
9. Bring Your Daughter... to the Slaughter
10. Mother Russia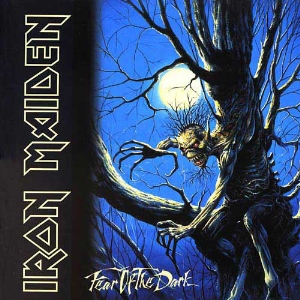 Fear of the Dark (CD - 1992)
1. Be Quick or Be Dead
2. From Here to Eternity
3. Afraid to Shoot Strangers
4. Fear Is the Key
5. Childhood's End
6. Wasting Love
7. The Fugitive
8. Chains of Misery
9. The Apparition
10. Judas Be My Guide
11. Weekend Warrior
12. Fear of the Dark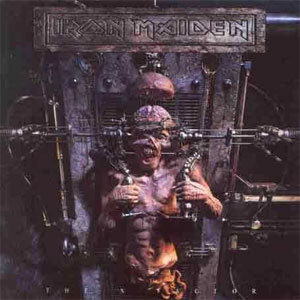 The X-Factor (CD - 1995)
1. Sign of the Cross
2. Lord of the Flies
3. Man on the Edge
4. Fortunes of War
5. Look for the Truth
6. The Aftermath
7. Judgement of Heaven
8. Blood on the World's Hands
9. The Edge of Darkness
10. 2 A.M.
11. The Unbeliever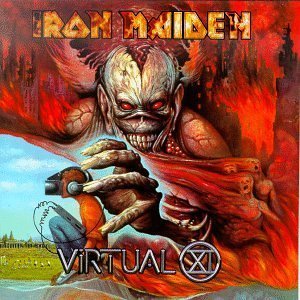 Virtual XI (CD - 1998)
1. Futureal
2. The Angel and the Gambler
3. Lightning Strikes Twice
4. The Clansman
5. When Two Worlds Collide
6. The Educated Fool
7. Don't Look to the Eyes of a Stranger
8. Como Estais Amigos
Brave New World (CD - 2000)
1. The Wicker Man
2. Ghost of the Navigator
3. Brave New World
4. Blood Brothers
5. The Mercenary
6. Dream of Mirrors
7. The Fallen Angel
8. The Nomad
9. Out of the Silent Planet
10. The Thin Line Between Love and Hate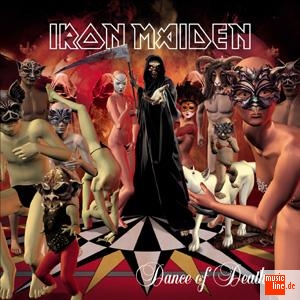 Dance of Death (CD - 2003)
1. Wildest Dreams
2. Rainmaker
3. No More Lies
4. Montsegur
5. Dance of Death
6. Gates of Tomorrow
7. New Frontier
8. Paschendale
9. Face in the Sand
10. Age of Innocence
11. Journeyman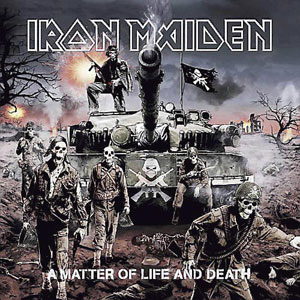 A Matter of Life and Death (CD - 2006)
1. Different Worlds
2. These Colours Don't Run
3. Brighter Than a Thousand Suns
4. The Pilgrim
5. The Longest Day
6. Out of the Shadows
7. The Reincarnation of Benjamin Breeg
8. For the Greater Good of God
9. Lord of Light
10. The Legacy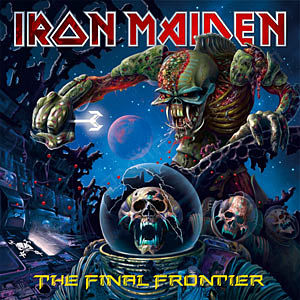 The Final Frontier (CD - 2010)
1. Satellite 15... The Final Frontier
2. El Dorado
3. Mother of Mercy
4. Coming Home
5. The Alchemist
6. Isle of Avalon
7. Starblind
8. The Talisman
9. The Man Who Would Be King
10. When the Wild Wind Blows